Joined

Feb 26, 2015
Messages

1,112
Location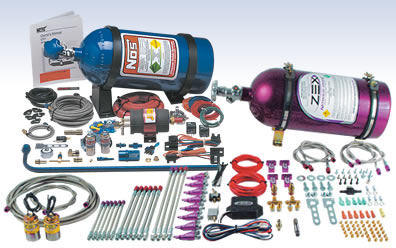 I thought that for once I should put my vehicular knowledge to good use...So here we go! Here's my guide on how nitrous oxide actually works! Hope you enjoy it
​
Nitrous oxide, is a common modification that is horribly mis-represented by GTA SA, by that I mean that it's not as spectacular as GTA SA makes it out to be. A very common missconception is that it spits flames out the exhaust, that is entierly not true, nitrous isn't even flammable!
Unlike what fast and furious might make you think...
Nitrous is not visible, audible, or detectable.
Nitrous, is just another form of force induction, so how does it work?
A kit comes with a plate that is inserted between the air intake and throttle body, on which the jets are attached to (what injects air), or between the carburettor and air intake on a carburatted car (Such as: Sabre, Stallion, etc.), it injects air into the intake, forcing it inside the combustion chamber, in which the ECU of the car will send more fuel as the car is leaning out (guessing the injectors are big enough), making a bigger bang per power stroke.
Damages it might cause:
Unlike what fast and furious might make you think, your floor pan will not fall off, nor will you "blow the welds on your intake".
(Yes, I do like making fun of fast and furious, a lot)
What might happen however, is your engine leaning out, which means, your fuel pump or injectors might not be sufficient to provide enough fuel, at which point the engine might lean out and you might blow a piston, requiring a whole engine rebuild.
How do you install it?
You will first have to insert the plate between the intake and throttle body, after which you connect the solonoids and jets to it, after which you take the lines to wherever your bottle is, more bottles does not mean more power, more/bigger jets do however.
Now the big question.
Is Nitrous Oxide actually illegal?
Short answer is, no, it is not, not in real life that is, Nitrous oxide is regarded as just another form of forced induction, such as a supercharger or turbocharger, it does the exact same thing, only not constantly as a turbo or supercharger might. This is a horrible, in my opinion, immersion breaking law within RCRP's laws, making it illegal.
The biggest problem I have with its illegality is that cops will very often MG the nitrous, because they simply don't know it isn't like SA makes it out to be! So a guy using it that doesn't know better will get his car impounded because of the misinformation spread around.
So, SASP members, be nice, and turn a blind eye whenever you see flames behind a car
​