Yamaguchi-Gumi [Under Construction]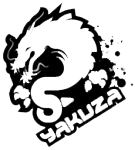 ​
The background:
The Yakuza was created in the 17th century in Japan. They are members of traditional organized crime. There are two classifications of the Yakuza, the first one is illegal business, stolen goods and such, and the other second one is those who participate in gambling. The Yakuza were the only allowed carrying a sword, which was very unusual for anyone who was not a samurai.
The code of Jingi, justice and duty, is their way of living. You never break the code.
The Yakuza is headed by an Oyabun or Kumicho, family head, who gives orders to those with lower ranks, the Kobun. The members of the Yakuza break all their bonds with their family, and transfer their loyalty to the leader. They think of each other as family members, fathers and brothers. The Yakuza is mostly populated by men, but there are also a few women, called ├óÔé¼┼ônee-san├óÔé¼┬Ø, older sister.
The Yakuza have a very complicated structure. There is the boss, the Kumicho, and beneath him are the Saiko Komin, senior advisor, and So-honbucho, headquarters chief. Those who take orders from the Saiko Komins and So-honbucho are the Wakagashira, who control the associates in different regions.
Each member├óÔé¼Ôäós connection is ranked. Kumicho are at the top, and they control the Saiko Komin. The Saiko Komin control their regions, or cities. They also have their own underlings, including minor bosses and advisors.
The Yakuza have many kinds of rituals. One of them is for failure of succeeding in a mission. The price to be paid is one of your fingers, which will be cut off. Many Yakuza also have tattoos, added with only a needle made by bamboo or steel. This makes it a very painful experience.
When they are gambling or playing card-games, they usually remove their shirts, to reveal their body-tattoos to show it to others. Normally, they keep their tattoos covered to the public.

​
The story:
They were born in a small village. Sons to peasants. By then their families had no idea that their sons would become one of the most powerful men in all of Japan. They grew up together, and studied together. At the age of sixteen, they left for a bigger town. They came to Tokyo. For some years, they served as waitors at a restaurant. But one day, one strange man came in. He was in company with three other men, all with scars on their faces. When they saw the two youths, they told them to come closer. He wanted to make a proposal. He needed more men to serve for him, and he promised to pay them well. Since they were in need they accepted the offer and started working for the man. Not shortly after they learned that he was a Shateigashira for the Yamaguchi-Gumi family. They started to realize what they had gotten themselves into, but instead of fearing it, they enjoyed it. Their influence grew more and more, and a few laters the Shateigashira died during a raid by the policemen. Then the two of them advanced in ranks, and replaced the old Shateigashira. As they established their respect and loyalty, they achieved more power and more money. It didn't take many years until they had reached the title of Wakagashira. A few laters, the Oyabun of the family died. By then the two men had achieved such a good influence, that they were chosen both to become the leaders of the family. One achieved the title of Oyabun, and the other one Kumicho.

Years passed, and they helped their family grow. They achieved more power, and gained huge amounts of money. They even feared other families, and became wellknown and respected. After that it was very easy to recruit more members to their family, and the numbers grew very quickly. After only a year, the number of family members had rose by 25,000.

A few years later, one of the five head families decided to declare war against another family. War broke loose, and the big slaughter started. Their homeland was in ruins. The Yakuza clans were all fighting each other, exterminating each other. One after another was eliminated, and after some time there was only a few clans left. The five most powerful clans were remaining. The Yamaguchi-gumi clan was the one dominating. 45% of all Yakuza in Japan were in the Yamaguchi-gumi. It had around 45 thousand members. Those who weren├óÔé¼Ôäót killed by the Yamaguchi-gumi, joined them instead. Their numbers increased and shortly, the other clans were defenseless. The Yamaguchi-gumi now ruled all of Japan. All rivals were exterminated, and they were the only Yakuza family remaining.
The Oyabun and the Kumicho of the Yamaguchi-gumi felt that they needed to expand. Japan was too small for them, they sought even more power. Therefore, they let their most loyal Saiko Komin stay in Japan to take care of things over there, while they left with some Wakagashira for another country. After traveling for a long time, they found the perfect place. San Andreas. That was their new goal, to recruit as many loyal members as possible and to expand their territory even more.

Ranks:
1. Oyabun, Kumicho
├óÔé¼ÔÇ£
Family boss
2. Saiko Komin
├óÔé¼ÔÇ£
Administrator / Advisor
2. Wakagashira
├óÔé¼ÔÇ£
First Lieutenant
3. Shateigashira
├óÔé¼ÔÇ£
Second Lieutenant
4. Kyodai
├óÔé¼ÔÇ£
├óÔé¼┼ôBig brothers├óÔé¼┬Ø ├óÔé¼ÔÇ£ Somewhat experienced Yakuza.
5. Shatei
├óÔé¼ÔÇ£
├óÔé¼┼ôLittle brothers├óÔé¼┬Ø ├óÔé¼ÔÇ£ New Yakuza.

(OOC) Rules for The Yakuza:
1.
Follow the server rules.
2.
Do not harass anyone.
3.
Do not mix OOC/IC.
4.
Always RP.
5.
No Deathmatching, powergaming, metagaming nor hacking.
6.
No scamming of others.
7.
Your name must be Lastname_Firstname , since that is the way the Japanese names are.
8.
Use cars with colour ID's 0 and 1. (Black and white.)
(IC) Rules for The Yakuza:
1.
Do not attack anyone without permission, unless it is self-defense.
2.
Disobeying orders from higher ranks will lead to losing one of your fingers.
3.
If you show disloyalty to the Yakuza, you will be killed. (CK)
4.
Always help your fellow brothers when they├óÔé¼Ôäóre in need of help.
5.
Always show your loyalty and respect to those who deserve it. (High-ranks included, but also Non-Yakuza.)
6.
Obey the orders you├óÔé¼Ôäóve been told, immediately.
7.
Traitors and snitches will be punished.
8.
Never show your tattoos in public, they├óÔé¼Ôäóre only to be shown during certain circumstances.
9.
Do not kill anyone, unless you├óÔé¼Ôäóre told to. If you are being attacked, try to make them unable to follow you.
10.
Do not get caught, it is seen as a failure. Failure means punishment.
Skins:
Oyabun / Kumicho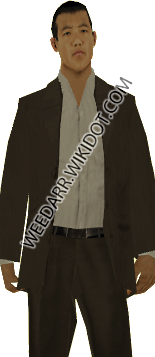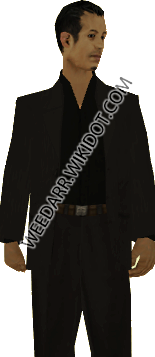 Saiko Komin / Wakagashira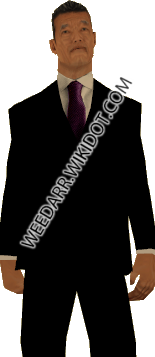 Shateigashira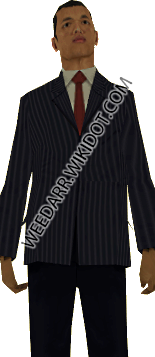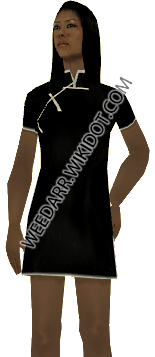 Kyodai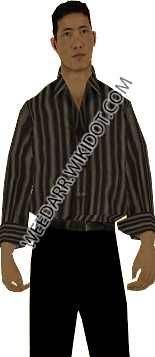 Shatei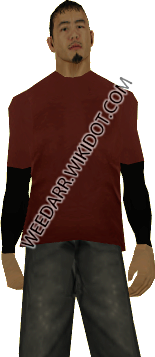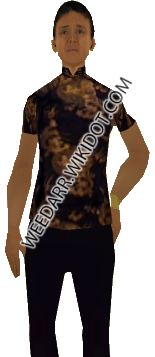 Headquarters:
Our headquarters are located out at the Hemp Farms.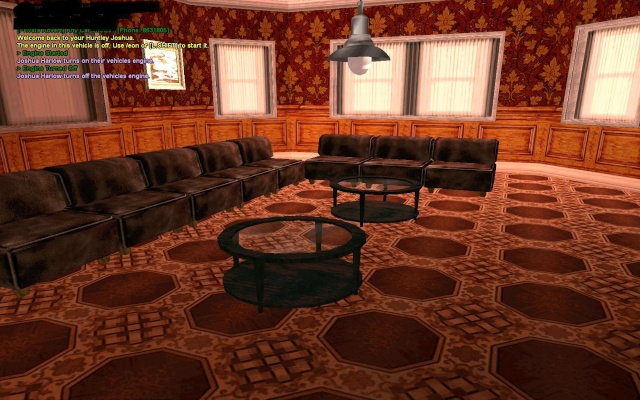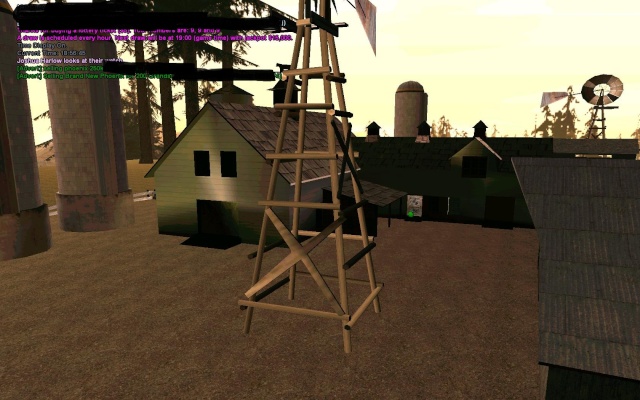 Application:
Applications will not be made in the forum, although you may post and say that you are interested. The only recruitment is in-game. We will test your role-playing skills in there.
Although you can post your in-game name here, so we can find you.
Sources:
http://en.wikipedia.org/wiki/Yakuza