Joined

Jan 13, 2010
Messages

691
Location

Our Backround/Story
It all started out in 1950's.We where small,We lived in ireland.A call was sent in by our former father:Micheal Chapman.Someone in San Andreas has been murdered.Out high priest Father Borlang.He was out mentor to teach us the ways of god.As we bought our tickets into san andreas we need to strap ourselves David/Jon got there only weapons 9MM With a cross strapped on it.We went into San Andreas and went to Los Santos church to investigate.Our Assassin Allies have received our calls and investigated around the san andreas area.Jon and david went to Red County and went to Palomino Creek Burial to respect their loved ones.When we went their we discovered to mask man with hoodies coming towards us.He took out a Ak-47 And his friend took out a "Signature Deagle".David Shouted:Everyone get down now!!!,Jon Chapman:I need some covering fire!!!.15 Mins had gone by and Jon and david where covering them.Our Dad Micheal had been greatfully wounded in the chest.After some time he had passed away... Jon And David Broke their arms realizing that they were Teens but they didnt show no mercy This was their prayer..."God Will Love you,God Will trust You,Your Shepard Will Save You From This Day,A Kid You Were But You Must Die,AMEN" *Gun Shots Have Been heard*...
Later On...
David went to Red County to Find a house their...He lives in Vinewood.Jon went to Blueberry to Find a House...He lives their From now on to investigate.As days gone by they now started their own gang called "The Saints".It was a good gang but they always have to follow their prayers.They did a couple of assassinations but now they need to get some Members.They went to the Red County Conference Center and made a bulletin.Now Jon And David Are Recruiting.They got some members but there came some newspaper articles saying this.
January,1,1970:
A New Gang Is Heard "The Saints".Murdered Two members Of The Triads.Have Any Info Call:***-**-**
And this...
August,13,1975:
The Saints Moved To Red County.Sold Weapons To The ACU and Had Been Arrested.Have Any Info Call***-**-**
December,31,1985
Tragedy on Christmas,The only thing to find under a Christmas tree is a:Head.It says "Be like him and die by a Saint".Have any Info Call ***-**-**
Those Are Heard But others Will go Around
]Applications((Copy And Paste And PM Me))
IC
What is Your ((IG)) Name;
How Old Are you:
What Is Your Currrent job:
What Is our Prayer?
You Came From Red County,Bone County:
Your Adress:
Criminal record:
Do you have A Radio?:
Any Recent Crimes?:

OOC
What Is Your OOC Name/Real name:
How Old Are you:
Define Metagaming:
Define Powergaming:
What is Bunny-Hopping To You:
Do you have TS 3/Mic:
The Ranks
Saints:
Jon Chapman/David Chapman
John_Portgas/Axl_Portgas
((Blank))
((Blank))
High Priests:
Jimmy_Rosevolt
Jeff_Salihamidzich
((Blank))
Informers:
Allysaa Chapman
((Blank))
((Blank))
Outsiders:
((Blank))
((Blank))
((Blank))
((Skins))
((Cars))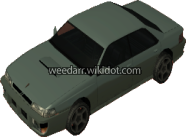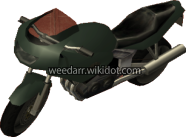 HQ:
Yeah,I know its small.Hopefully i can find a Better House/Buisness for this.Inside is a Secret Lab/Base filled with Computers/Moniters.
Under "F-ING" Construction
Story=Finished
App=Finished
members=Finished
Skins=Unfinshed
HQ=Finished
Cars/ETC.=Finshed