Here Is the list of things that we have done,started,Not even started The colour codes are
Green
=done
red
=started
black
=not even started
Background
Members
Ranks
HQ
Representive Colour
Skins
The Story
Application
Allies and Enimies
The Story
​
I wake up, I look inside my house and everything was not like yesterday.. my clothes were
on floor.. and rest of my shit was everywhere! I think someone got into my house at night..
I look up at the bathroom, and I Saw a dead body... with a bag of money.. I check
how much money was in it... it was 50,000$. I was very happy at this moment but also very sad. I went outside the house.
All I saw was one shit load of cops S.W.A.T With guns Pointing at my door, I was very scared.
I looked at them and I started to run away, I jump through the fences and Over walls Trying not to destroy there back garden's.
I Had escaped For now, Cops were cruiously Looking through my house and goods I don't know why.
I went over to my friend's house.He said that I can Stay a bit But not For too long as he dosen't want Cops on him also.
One hour later we look on the TV... Montogmery news.Police said that there was robbery on a general store, How ever they couldn't Show the dead body untill His details was confirmed, The Screen changes And we all see is The Money.
Then they said That I was the robber But I had actually been set up. it wasn't me, I had to stay low in my friend's house for now..
I was tired, I had fell asleep By now on his couch.
T
o the montgomery!
Next day, eeh... I wake up, my friend said that police are here.. I change my clothes and jump through the window.
I take a taxi to montgomery, my friend called me...
F
-Friend
M
-Me
F
: Hey Arthie, are you okay, and where are you?
M
: I take a taxi to montgomery, eh
F
: Good then, good luck.
F
: Cya later
M
: Cya.
We arrived at montgomery cafe.
H
ooligans meet up.
In the city there was four hooligans... I arrange to meet them, it was Armando,Jake,Falenone We become friends, eh.
we started talking... Jake told me that Someone was trying to kill Aramando and I was a bit worried I Stayed with him so Just incase.
There was a Stange man in a Vehicle and he Started shooting at Us I put my foot down in my car, the man was following us ...
We managed to get him off of our tails edventually, but armando got Shot In the leg minor but it was bleeding badley, Me and The Others take him to the hopsital of montgomery, The doctory Took out and told us it was only a minor ,1 Week later I went to pick him up out of the hospital and we went to my pad and had a couple of drinks
We meet again, at mont cafe roof.
I suggested, that we should maybe make a gang or a group, they like my idea.
We decide to have base at mont cafe roof, we are dressed up with Purple colors.
BackGround​
I'm going to complete it then Put it on
1.Outsider. We don't trust you yet
2.New Blood. You are getting trusted and a New person to the gang
3.Member of the family. We Trust you now
4.Armsman. You Controll/help Rank 1
5.Specialist. One of the most trusted do meetings for me and special missions/tasks
6.Blood brother. You Controll while The Boss Is not There.
7.The Boss. You Are the boss of the gang.
How many slots There are per rank
.​
1.Outsider(Infinite slots)
2.New blood (infinite slots)
3.Member of the family(infinite slots)
4.Armsman(20 Slots)
5.Specialist(8 Slots)
6.Blood brother (3 slots)
7.The Boss(1 slot)​
1.Outsider
(Jimmy Bob)

2.New blood
(None)

3.Member Of the family
(None)

4.Armsman
(None)

5.Specialist
(Falenone (Surname unknown) And Jake Stevens)

6.Blood Brother
(Armando Montanio And Meaby)​
HQ
Hopefully El Quabardos The whole place



Application​





Code:
OOC

Name:
Level:
Time Zone:
How many hours do you play a day:

IC/Test kinda

Explain IC:
Explain OOC:
Explain Powergaming:
Explain Metagaming:
What is Your name:
Show me how you would Steal someones car Using /me's and /do's:
Show me how you would Attempt to rob Someone on the street using /me's and /do's:
Pm Me.


Blood brother only
Any rank
Boss skin Only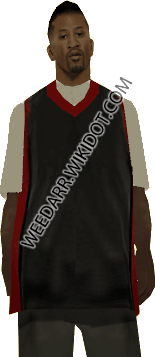 Anyone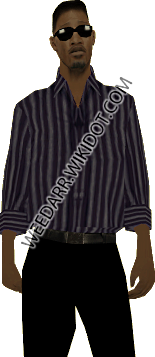 Anyone

Female but anyskin will do I think




Representive Colour

Is Purple We are kinda the ballas We use there skins

Allies

El Vato locos

Neutral

Dillimore Bastards

SAST

Apreture

Itami's credit

SAFB

SAMS

Epilson

The Bolsheviks​




Enemies​

Blue Dynasty
Black market gang
WCS​