The Story​
In Stalingrad, Russia, 1964, Yurik Cherdenko aged 12, carried his 6 year old cousin, Nikita down the street. They were homeless.
5 years later not much had changed, they were still homeless, and Yurik began working for some ex-NVKD gangsters. He'd done many things and by the time he was 20( Nikita being 11), they were both on the run.
What had happened was, the ex-NVKD turned out to be real NVKD(then KGB), they attempted to arrest both Yurik and Nikita, they eventually caught them, however, they were signed up for military service.
A year later while on patrol in St.Petersburg they came across a familiar house. Yurik recognised it but Nikita did not. It was the house of their distant aunt, inside they found a baby, of a year old.
The House was deserted and had been victim to an arson attack a week or so before. Yurik picked up the baby and raised him, this obviously meant Nikita was left to do his and Yurik's army work. Yurik became a Red Army Medic in order to get more time off, Nikita had stayed in the infantry and became a rank of Master Seargent, while Yurik, was still only a Corporal.
Yurik named the baby Mikhail, after his General.
When Mikhail was 16, he joined the army just like Yurik and Nikita. Both were now in separate regiments and now fighting in the Afghan-Soviet War. Nikita was doing well in the army and had obtained the rank of Captain, while Yurik was a lieutenant after getting a commendation.
Yurik's regiment featured Mikhail. Early on Yurik recognised Mikhail had amazing talents :
He could track enemies for 100s of miles and was a good shot with any weapon.
He mentioned that to his general and Mikhail joined the KGB at 18.
A year later, the Soviets were losing the war, and Yurik and Nikita knew it. They confronted their Colonel and he insulted Nikita and Yurik. While Yurik stood still, knowing it would be stupid to reply to this insult, Nikita pulled out his knife and stabbed the Colonel in his shoulder, luckily for Nikita, the general had ordered the murder of that Colonel, so Nikita got off with a few months in a cell.
When he got out everything had changed. The infantry was retreating massively, but Russia was not keen to pull out so quickly, one day the Taliban ambushed Yurik's squadron, Nikita saw this on the radar and ordered some men too move in, this order was stopped by the new Colonel, Nikita said he was going anyway, and the Colonel ordered him to stop or face death by firing squad. Nikita shot the colonel. Then, acting as a Colonel in charge, he ordered the men to fight off the Taliban attacking Yurik's squardron. They went, and the Taliban defeated 3/4 of both legions. Nikita and Yurik had ran by this point, and had fled from Russia.
They got as far as Germany before they were noticed, instead of doing the smart thing and heading for the border of Germany, they went for the border of East Berlin. They powered thorugh the streets of East Berlin on a stolen army truck. Yurik drove and Nikita used the M-60 they stole from some Taliban soldiers.
They found a nearby airfield where Nikita flew a helicopter into West Berlin. They were immediately arrested, and sent to face trial. Before the trial they found an easy escape route that has been left open for them by the American government, in an attempt to humiliate the USSR.
After getting out of Germany they went on the first flight to America, met their uncle, Aleksei Kamarov, he led a russian outfit there and Nikita and Yurik joined up.
Mikhail, meanwhile, he was back in the USSR, this was now 1989 and he was 20, the Berlin wall came down and he immediately sensed the end of the Soviet Union.
He fled to America and joined up with his cousins. The gang prospered, and Nikita began co-running it with Aleksei.
A year has passed and they ran LS completely, with one rival. This rival staged a daring ambush and Aleksei was shot.
Yurik and Nikita believed he was killed while Mikhail still thinks he's alive.
After nearly all of the gang was wiped out, Yurik and Nikita and Mikhail fled to the surrounding countryside, where Mikhail setup a few robberies for them. He became the leader of the gang despite Nikita being 36 and Yurik being 40.
They recruited a Russian Crime Family called the Radevs.
One month later, the Radevs backstabbed The Bolsheviks, which led them to death.
In these days, The Bolsheviks is growing bigger, and have a nice big compound in Mulholland. They bought some propertys at Fort Carson when the blackout in Bone County got fixed, expanding their territory there.
Nikita, Yurik and Mikhail are all living the american dream and have more money than they could shake a stick at, although Mikhail is too young to remember when people went around shaking sticks at things...
Wrote by Nikita Cherdenko, thanks for your effort.
The Rules
OOC
Rule No.1 - Obey all the server rules.
Rule No.2 - No deathmatching, powergaming, metagaming and hacking.
Rule No.3 - No assholish behaviours.
Rule No.4 - No scamming other members or any member of RCRP ( Perma-banned from Faction + CK ).
Rule No.5 - No exploiting, abusing bugs, whatever.
Rule No.6 - Always RP.
IC
Rule No.1 - No attacks on other people without the approval of the Higher ranks.
Rule No.2 - Betraying the Bolsheviks will lead to death (CK).
Rule No.3 - Do not disrespect the other members of the Faction (Especially OOC.)
Rule No.4 - Always obey your Higher ranked members.
Rule No.5 - Protect Palomino Creek at all costs from enemies.
Rule No.6 - Punish the Law breakers in Palomino Creek.
Rule No.7 - Do not attack the other Factions' territories without approval of the Higher ranks.
Rule No.8 - Always be loyal to The Bolsheviks.
The HQ
The Ranks
Rank 7
- Marshal
Rank 6
- General
Rank 5
- Colonel
Rank 4
- Lieutenant
Rank 3
- Sergeant
Rank 2
- Private 1st Class
Rank 1
- Private
The Skins
Id 272 ( Boss Skin )
Id 111
Id 112
Id 113
Id 125
Id 127
The Roster
Marshal
- Mikhail Izmailov
General
- Aleksei Kamarov
Colonel
- Harold Bishop
Lieutenant
-
Sergeant
- Tiel Redfield ( Away ) , Earl Peterson ( Wasn't able to change his name. )
Private 1st Class
- Vladimir Kulakovic
Private
- Dimitry Morozov, Din Viesel, Kostan Simplesko
The Roster is divided between two groups for organization, help the lower ranks, etc. which are called :
Red Army 1st Division:
General Aleksei Kamarov ( Leader )
General Yurik Cherdenko ( Retired )
Sergeant Earl Peterson
Private Din Viesel
NVKD:
General Nikita Cherdenko ( Leader )
Colonel Harold Bishop
Lieutenant Czar Chernov
Sergeant Tiel Redfield
Private 1st Class Vladimir Kulakovic
If any of your names are mispelled please tell me.
The Turf
Palomino Creek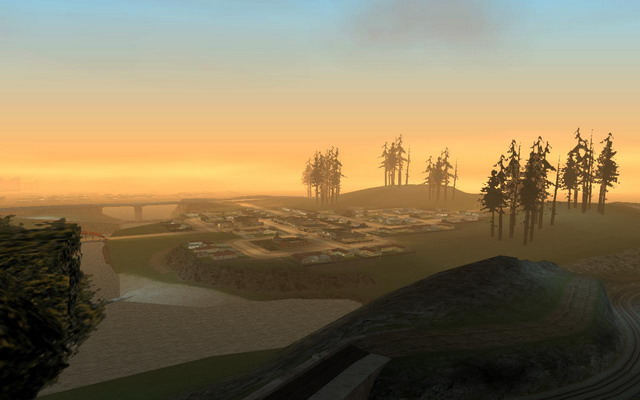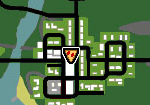 The Application
Code:
[center][b]Application of [color=red]The Bolsheviks[/color] (made by: [color=red]Joe Scott[/color])[/center][/b]

[size=18][b][IC][/b][/size]

[b]What is your name?:[/b]
[b]Birthdate((year ICly is 1993)):[/b]
[b]Address:[/b]
[b]Why do you want to join us?:[/b]
[b]Nationality:[/b]

[size=18][b][OOC][/b][/size]

[b]Explain OOC:[/b]
[b]Explain IC:[/b]
[b]What means RP?:[/b]
[b]Make an example how would you pull out your Glock-17(Desert Eagle):[/b]
[b]What means MG?:[/b]
[b]Make some examples about MG:[/b]
[b]What means PG?:[/b]
[b]Make some examples about PG:[/b]
[b]What means DM?:[/b]
[b]What means CK?(If you want join us, only way out is throught it):[/b]
[b]Timezone(GMT):[/b]
[b]How active can you be in one day?[/b]
[b]How long have you been playing in RolePlay servers?:[/b]
[b]How long have you been playing in Red County Role Play?(in months and minutes):[/b]

[center][color=red][b]If you are accepted, then it doesn't mean you are already in, you still have to come IG and show your RP skills![/b][/color][/center]
Also, if accepted, you will have to RP and repeat this following oath :
The Oath of The Bolsheviks
I, (name of the oath swearer)
Pledge my full alliegence to Marshal Izmailov, my comrades in arms and to The Bolsheviks,
And also to the Deceased state of the Soviet Union.
I will follow my superior's orders, even though we are all equal in the eyes of Socialism.
I pledge to use Capitalism and its riches to destroy itself,
And I am aware that failure to do this, or my desertion will result in my death.
The Allies
Allied with :
Blue Dynasty
El Vato Locos ( Alliance has been revived. )
Neutral with :

San Andreas State Troopers
Aperture Research
Dillimore Bastards
In war with :
Waqqa Crime Syndicate
​
__________________________________________________________________________________________________________________
Before some people start being smartasses, yeah I did search up the ranks and copied the images at Wikipedia. The story was made by Nikita and I couldn't fit all the ranks in there, so they're probably wrong.[/code]