Joined

Dec 18, 2013
Messages

1,909
In-game name: Martina Campbell
What did you lose?: Desert Eagle (225 ammo) and a Hunting Rifle (60 ammo)
What caused you to lose this item?: A house storage bug.
Evidence: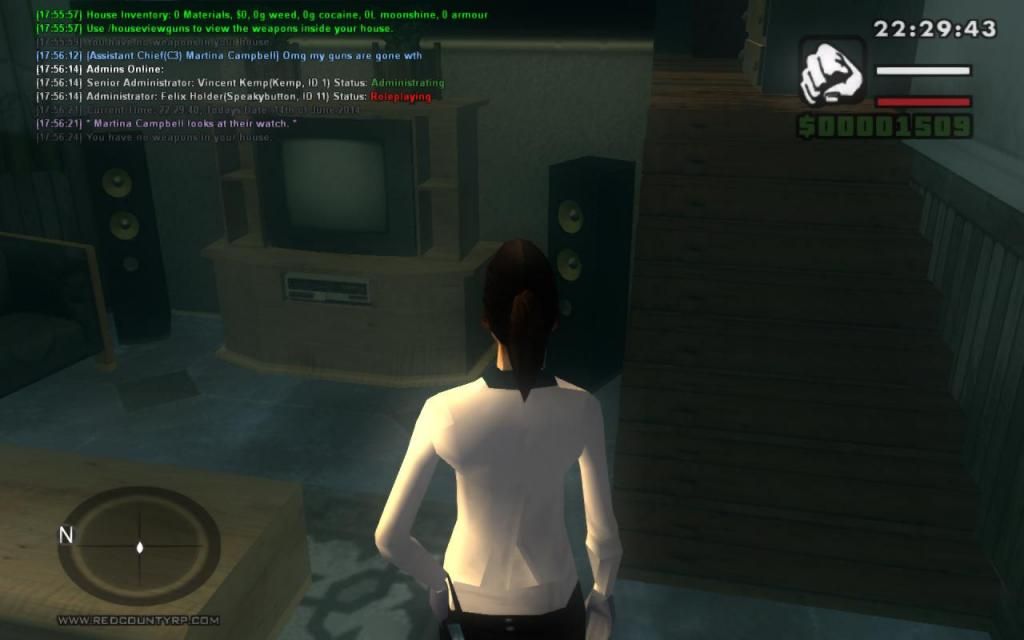 Would you like the items refunded while you are offline? (If successful) Yes [] No [x]
(Note: Only Weapons, Drugs & Materials can be refunded while you are offline also they will be saved in your inventory)
Additional information:
I was told by an admin there were no bugs with house storage, so I felt safe to store them there, however I took screenshots just incase. Turns out, there is one, and I logged on today(You can see the /times) to find them gone. It's not urgent that I get them refunded as they're only legal weapons, used if someone attacks me or something, which rarely happens anymore however I did spend a fair amount on them so i would still like them refunded when possible.
Also, are there ANY safe places to store my guns, that are legal? I can't keep the hunting rifle in my trunk, or i'l have the license revoked and the weapon confiscated unless i'm only transporting the gun somewhere else.