Head of Illegal Factions
Administrator
Joined

Jul 9, 2016
Messages

1,691

THE LAS VENTURAS MOB - WHERE ARE THEY TODAY?
by Ali Ahmad / July 3, 2018
---
RUDOLPH DIAMANTI
.........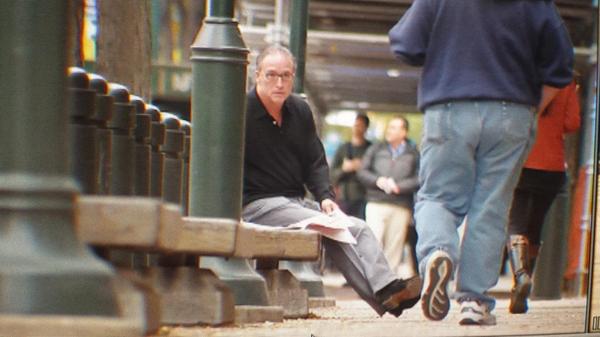 .........
"Rudy Diamonds" Diamanti, pictured 2018.
Rudolph "Rudy Diamonds" Diamanti is said to be the former head of the Los Santos and Las Venturas crime families. Little is known about Diamanti other than he's never done hard time, and his lavish lifestyle is backed by his involvement in online gambling sites. Rudolph was said to have funded part of his daughter's college scholarship at Yale University. Police were present at his daughter's graduation ceremony in 2012 to watch former and current Las Venturas Elite attend. Numerous active and inactive wiseguys such as "Jimmy Jaundice" Mollinaro, "Johnny Legs" Leggieri, "Taxi King" Marty Ilacqua, and "Jackie Princeton" Iatone were present, just to name a few. Rudolph Diamanti is one of the few success stories of the mob that might never be told. Diamanti now spends retirement on his yacht, the Margot III, with Johnnie Walker and shrimp cocktail.
JAMES SCIACCA
.........
"Jimmy Harvard" Sciacca, left, "Jackie Princeton" Iatone, center,
"Rudy Diamonds" Diamanti, right. (Pictured 2017)
James "Jimmy Harvard" Sciacca is the last gangster standing in the Venturas crew. Believed to have been the last formally inducted member of the Los Santos Crime Family and possible head honcho of Las Venturas' Italian-American organized crime scene. Sciacca's reputation seemingly exceeds his wits, having done a twenty year bid after a poorly orchestrated murder. When released in 2010, the Venturas mob was a headless snake. At the time it was believed that a ruling panel was shared between mafia heavyweights "Taxi King" Marty Ilacqua, "Jackie Princeton" Iatone, and "Johnny Legs" Leggieri. Sciacca's return led to an obvious change in underworld hierarchy due to his relations with former mob boss Rudolph Diamanti, and his cousin and mob chieftain, Giacomo Iatone. It is widely recognized that the Ivy League gangster himself took control of the small, however profitable group that runs organized crime in Las Venturas. James Sciacca's current stance in the underworld is believed to be geared towards retirement. However, the 65-year-old Crime Boss appears to be active, seen holding court at the Booby Trap Gentlemen's Club in Las Venturas' south end afterhours. Sciacca's involvement is minimal and is said to drink his days away at go-go bars.
GIACOMO IATONE
.........
"Jackie Belmont" pictured, 1994, before prosecution.
Giacomo "Jackie Belmont" Iatone is said to be the Underboss in cousin James Sciacca's criminal organization and plays a key role for the Venturas Mob. The former Los Santos socialite and alleged drug dealer, the past twenty years have been spent with Iatone making a mark in the Las Venturas underworld. Moving from Los Santos to Las Venturas after a four year sentence in the early '90s for tax evasion, fraud, and among other charges. Within the four years spent in prison, Iatone's partner in the crack epidemic of the 1980s and mob confidant, "Rudy Diamonds" Diamanti was alleged to risen to a member of the ruling panel in the Los Santos Crime Family. It's rumored that Iatone was inducted in the late '90s after Rudolph absorbed what was left of the Los Santos crew and rose to Underboss status within Diamanti's group. Jackie "Princeton's" still plays an active role in Las Venturas' organized crime scene and is the face of alleged mob hub the Booby Trap Gentlemen's Club. Rumor has it Jackie Iatone's pension was cut from former involvement in a Fort Carson casino, ordered by the San Andreas Gaming Commmission for obvious reasons. His penthouse also happened to be apart of the deal. The loss of the pension doesn't seem to effect Iatone's lifestyle, having just bought a house on the water in Fort Carson for four hundred and fifty thousand dollars. "Jackie Princeton" can be considered a successful, yet respected gangster for his ability to avoid doing time and live comfortably. "Jackie Belmont" is said to be the Las Venturas Crime Family's underboss or top lieutenant.
JOSEPH GABBIADINI
.........
"Lips" Farella, left, "Jersey Joe" Gabbiadini, center,
"Jimmy Harvard" Sciacca, right.
(Pictured at John Leggieri's funeral, 2018.)
Joseph "Jersey Joe" Gabbiadini, or "Joey Gold" depending on who you're talking to, is the middle-aged mob chieftan said to be drifting off into retirement. Among the many never convicted, low-key wiseguys that the Las Venturas Mob is made up of, "Joey Gold" is as successful as they come. Former insurance agent in a failed health insurance related mob racket that gave Joseph public status in the state of San Andreas, his activities turned into gambling and narcotics through his deceased uncle, John Leggieri. John Leggieri, a long time Mafia confidant, put his nephew in with the Venturas clique. At some point in the past fifteen years it's believed "Jersey Joe" was given his button after his success in many legal and illegal ventures. His strong ties to Underboss Giacomo Iatone and imprisoned Captain Martin Ilacqua paved the way for Joseph's rise in Las Venturas. Joseph Gabbiadini is now regarded as an inactive wiseguy who seems to have been muscled out by two of his own, convicted gambler "Harry the Mexican" Lagana and convicted racketeer "Lips" Farella. However, Joseph's lack of involvement in organized crime doesn't hold back his success. Matter of fact, it's possible Joseph Gabbiadini does better as a real estate auctioneer than being in the mob. A business property in the Los Santos area formerly owned by Joseph Gabbiadini's deceased uncle was sold by Gabbiadini's company for a whopping 1.2 million dollars. "Joey Gold's" alias suits Gabbiadini well and will continue to stick with his real estate success.
MARTIN ILACQUA
//////////
//////////

"Taxi King" Ilacqua pictured in prison. (2018)
Martin "Taxi King" Ilacqua is the jailed, former member of the Las Venturas Crime Family's ruling panel. The Taxi King, said to be slang for a hitman, was just that. Doing life for repeating his original mistake, most of his life has officially been spent confined in a cell. Having gone to prison at 20-years-of-age for murder in Los Santos in a botched drug deal, his experience behind bars is nothing new. Doing a twenty year bid from the late '70s to the late early 2000s and only to be sent back in 2014 to serve life. After being released from prison the first time, Ilacqua reconciled with alleged Boss Rudy Diamanti. Within little time after Martin was introduced to the Las Venturas underworld, a handful of low level gamblers connected to "Jackie Princeton" Iatone's Fort Carson operation at the time wound up dead. Carmine Lagorio, shot twice in the back of the head and left naked in a Las Venturas parking lot. Lagorio's among the few in Ilacqua's career that didn't go missing. Down the line in Ilacqua's career, an unnamed mob informant ratted out the location of one of the bodies from Martin Ilacqua's early reign. Nicholas Sanchez's body was identified from dental records, meanwhile the most of his head was missing and decomposed. Combined evidence and the informant's information led to an investigation on Martin's operations and led to the informant's murder. Marty Ilacqua was caught in the act and was prosecuted for the murder. It is widely unknown why the hit was carried out as sloppy as it was, or why such a high level mob figure would commit murder in their position. The Taxi King now spends life in prison on the West Coast and is said to have aligned with the Aryan Brotherhood behind bars.
HARVEY LAGANA
.

............




"The Mexican" Lagana in court before his gambling conviction. (2017)
Harvey "Harry the Mexican" Lagana is believed to be an aspiring captain or the streetboss of the Las Venturas Crime Family. His ascension in the Las Venturas Crime Family was fast and is said to have been a major power play in the Venturas underworld. Having allegedly muscled out his former captain, "Jersey Joe" Gabbiadini for the top spot in Rockshore's organized crime scene, "The Mexican" is brutal. The so-called hitman is said to be responsible for at least fifteen murders within the Las Venturas metropolitan area and is identified as a made member of Mob Boss James Sciacca's crime family. Harvey also serves as the prime suspect in the murder of convicted mobster "Johnny Legs" Leggieri, the uncle of alleged mafioso Joe Gabbiadini, and former captain. Harvey Lagana was indicted and convicted of operating an illegal sportsbetting website in 2017 and was sentenced to six months in a low security prison. After his release in 2018, it was said that Lagana reaffirmed his status as the boss of south Venturas. With that came a resurgence of mob wannabes and low level "earners." Soon after, two wannabes with colorful nicknames such as "Wild Bill" and "Babyface" were found dead of an overdose in a car. From witness statements and rumors, it's said that the overdoses were actually intentional and what are referred to as a "hot dose." Ex-con Gabriel Pandimiglio was later picked in the process of murdering an associate of Lagana's and was rightfully prosecuted. This associate, "Dom Cherry" Saracino is said to have been nothing more than a mob wannabe and tough guy, who served as a bouncer for years at mob stronghold the Booby Trap Gentlemen's Club, in Rockshore. It is unknown why the murder was going to take place or whether Lagana was involved. While on the stand, Dominick stated that they were there to dig a hole for "Stevie Jupiter;" believed to be referencing mob front man and high stakes gambler Steven Tibaldi. Dominick "Dom Cherry" Saracino is now said to be in the federal witness protection program and is in hiding. Meanwhile, "The Mexican" has disappeared from the face of the action and is said to have put his confidant, Zachary "Lips" Farella in charge of his street operations. It is also worth noting that Lagana is now the legal owner of the Booby Trap Gentlemen's Club, which he is said to have muscled Joey Gabbiadini out of after his short stint in jail.
ZACHARY FARELLA
...............
"Lips" Farella on bond before his 2011 conviction.
Zachary "Lips" Farella is the the "Jew in charge," as picked up on wiretap by investigators. He's the prime suspect behind the "Bobby Licks" hit back in 2010 and is believed to have been traditionally inducted for the murder in prison by the jailed mob heavyweight Martin "Taxi King" Ilacqua. Indicted in 2011 for his loan sharking and bribery activities, the "Golden Jew" spent the next five years behind bars. The unique, San Fierro bred gangster is said to have rubbed shoulders before his conviction with Mafia royalty such as "Jackie Princeton" Iatone and "Jimmy Harvard" Sciacca, otherwise dubbed as the Ivy League gangsters of Las Venturas. After his release in 2016, his status in the underworld was rekindled with former protege "Harry the Mexican" Lagana and former boss, "Jackie Belmont" Iatone. Within two years it's said that "Lips" rose to that of a captain's position in James Sciacca's crime family and is serving as the family's top earner in gambling, loan sharking, and among other activities. With "the Jew" and his crew running about, it leaves room for aspiring members to make a name for themselves. Lips' crew is said to be the Las Venturas crew's top money-makers and is aided by Farella's history in accounting and logistics. With a flood of heroin overdoses, cocaine busts, illegal gambling spikes, and escort ads in the Rockshore area, Lips' status is as far as truthful to the LV Metro PD.
---
Any questions regarding the faction should be sent to Slipky, A-List, zeddftw or ndrangheta.
All the information written in this post is purely OOC.
Screenshot permission is required unless told otherwise.
We hold the right to CK anyone associated with us as a member. This goes for outsiders in th South Venturas Crew & Rockshore gang as well.
Last edited: