Joined

Dec 2, 2012
Messages

209
Location
In-game name: Josh_Light
What did you lose?: I went from 112k to 65k from a bug in buying furniture at the stores.
What caused you to lose this item?: A bug, maybe.
Evidence: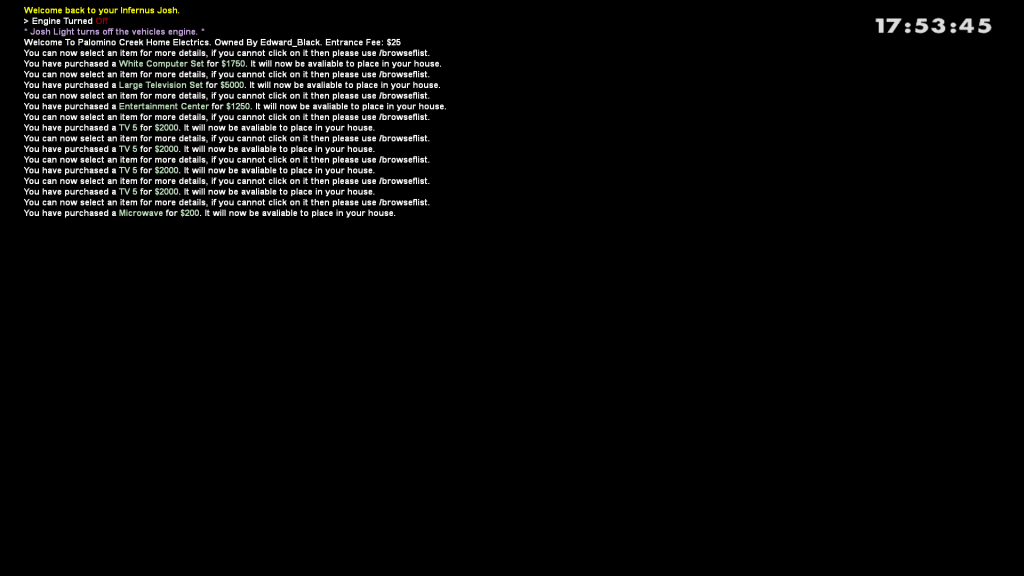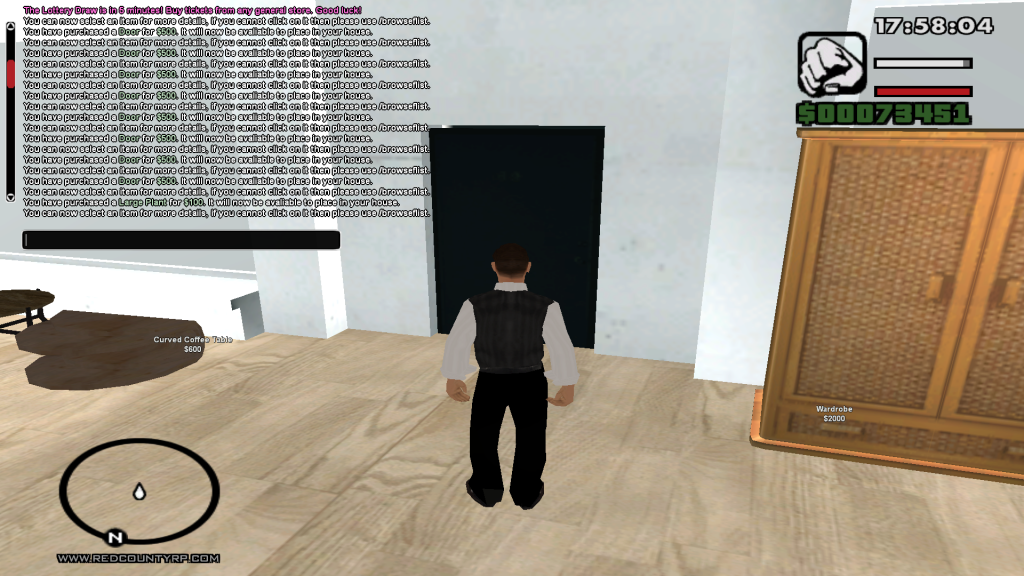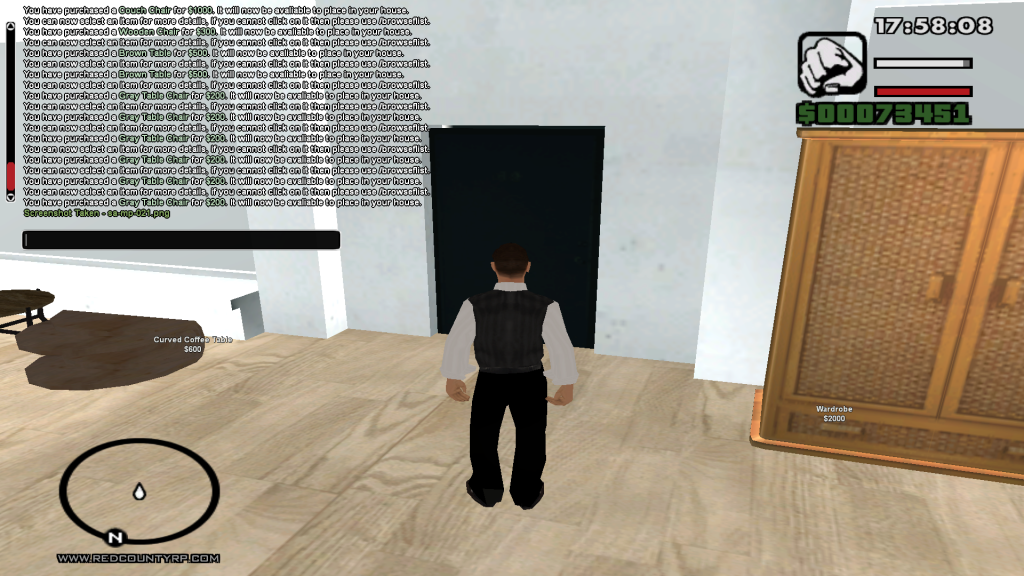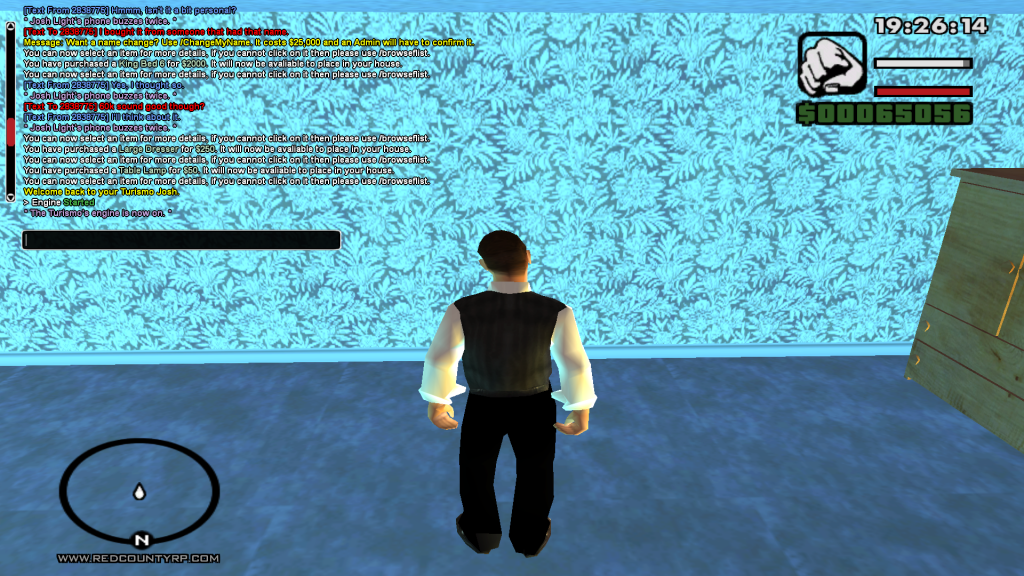 Would you like the items refunded while you are offline? (If successful) Yes [] No [X]
(Note: Only Weapons, Drugs & Materials can be refunded while you are offline also they will be saved in your inventory)
Additional information:When I try to /placef , it says that either "You do not have any furniture to place" or "You have not bought any furniture".