Joined

Dec 21, 2010
Messages

3,749
Likes

2
IG Name

Zomane Roootcha
IG Faction

Blacklist 101
So far, in one day, I've noticed a very common thing when people enter RCIO. People just ignore the security guards, the person at the desk, and the fact that, even though doors aren't scripted, they're meant to exist.
They simply run past everything for some reason, right into the C.E.O.'s office.
In my opninion, this is:
1.NonRp.
2.Retarded.
3.NoNRP.
Hence, this guide. This will show you how to react when entering RCIO.
When you first enter, you should bear in mind that you are entering a business that is likely to have security systems and guards. Hence, you should not enter while armed. Upon entering, if some members of RCIO are online, you may find perhaps a security guard standing or another member sitting at the first desk.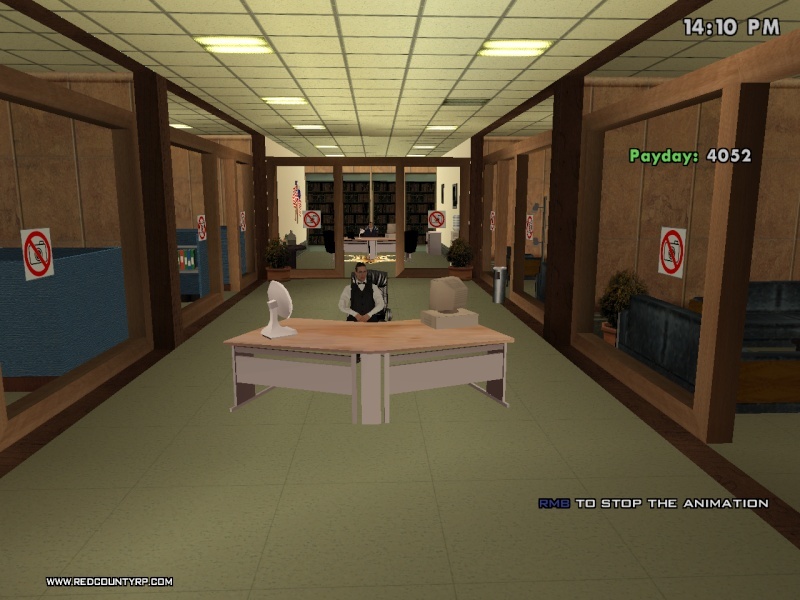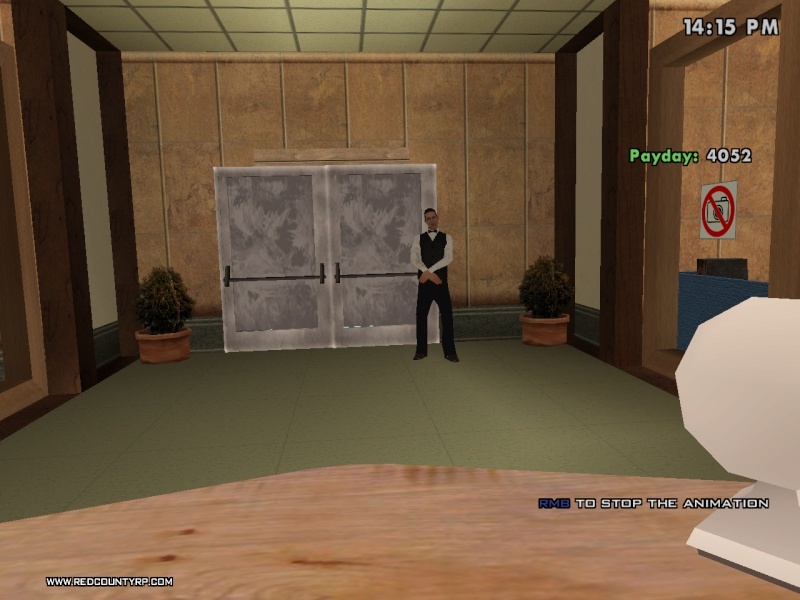 Now, think: Would you charge into a business and run directly to the CEO's office, ignoring everything else?
The answer: Not unless you were a terrorist who would kill everyone, eventually triggering the alarms.
Here is what to do:
Look at the guard. Give him a smile, say something of appreciation.
Then, move forward to the person on the desk.
Normally they will greet you. Return the greetings.
Then, state your business.Here are common things you would visit for:
1.To know the location of any place in RC.
2.To know more about some of the legal factions such as SASP, SANews, RCYC.
3.To meet with someone inside the faction, like the CEO.

Normally the person on deskduty will be able to answer the first two questions. For the third, normally they will use a cellphone or radio to call the person you need. If the person is not instantly available, you will be asked to sit down in the waiting room.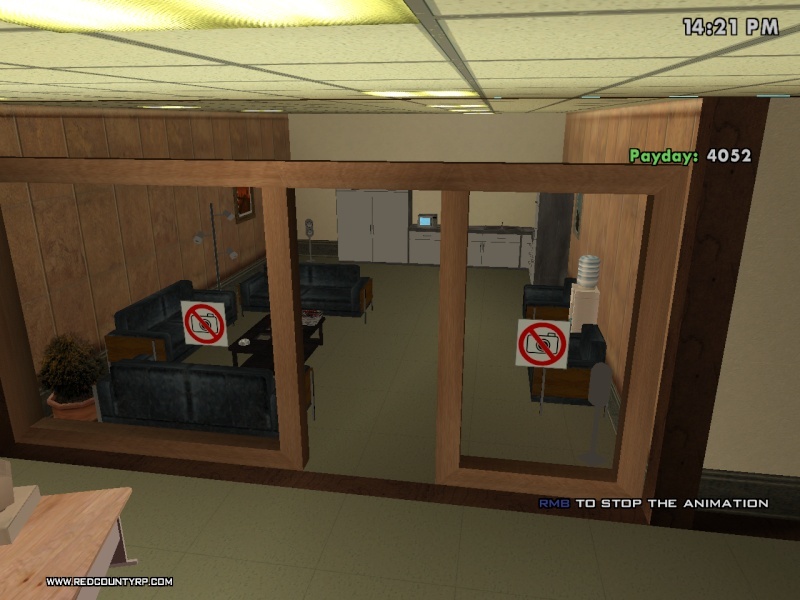 Unless it is an urgency, you should walk to the waiting room and sit down. And remember, you should CREATE RP. For example, there is a water cooler. It's not there for you to hump it, no sir! It is there to RP being thirsty and drinking water. What would there normally be in a waiting room? Use your mind!
HINT HINT:Magazine maybe?

After some time, the desk-duty man will send someone or RP using the announcement mic to call you or send you in, or to inform you that the person cannot see you then.

If they cannot see you, normally you would go back, but feel free to create your own RP.

Say, you wanted to meet a CEO. If so, move on.
Firstly, meet the CEO team! Also, usage of this knowledge ICly unless you have personally been introduced to them, is METAGAMING.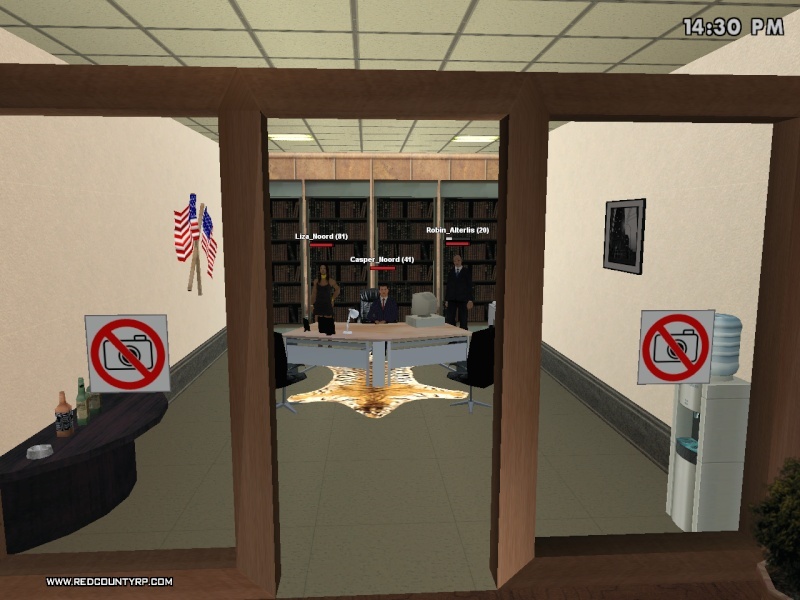 Now.... proceed to the CEO's office.
Don't forget, it's a CEO's Office. Be sure to RP there being a door! Normally you should knock unless a guard is standing in the way. You may also be frisked for weapons before you are allowed entry.
Now, be sure to RP that you're meeting with a CEO of a business. Don't act like 'YOU BITCH' and run off. You don't do that in real. This is considered nonRP and you can get banned for it.
Now go ahead and talk to him about what you want to talk to. In the end, dont forget to thank them for their time.
And that was my short, but hopefully helpful guide.