*A poster is on the outside of the door to the El Quebrados AmmuNation*
'Ello folks, I'm looking to sell this business of mine. It's been running succesfully for quite a few years now, and it started ranking a lot more cash in than before, now that a local gang has been formin' 'round these parts.
My current offer is 2,2 million US Dollars, buyout is 3,5 million, and the minimum bid increase is 100 grands.
((The paycheck payout is 1850$ and you get 1000$ discount on all your armor))
Please text an offer to:
- Ray Ford Slater((Mitchell Randerson))
Phone number: 494-7550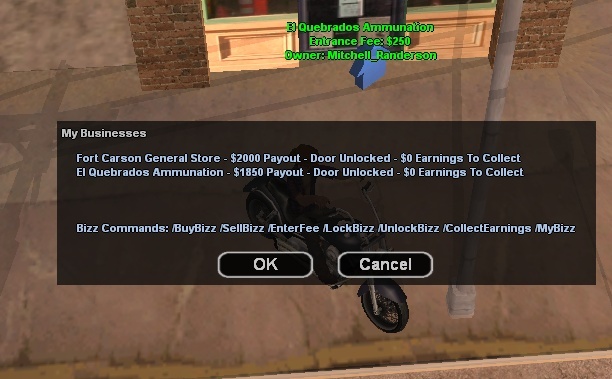 (( BID HERE PLEASE. OFFERS ARE ICLY TEXT MESSAGES. ))