In-game name: Thommas_DiFronzo
What did you lose?
eagle(467 ammo)
What caused you to lose this item?:I don't really know, i took it out of my trunk because we had a problem with some guys who threatened us, and then I /logout due to a bug that made me /hotwire my own car, and when i joined the deagle was not in my hand anymore.
Evidence: Proof that i had the deagle in my trunk: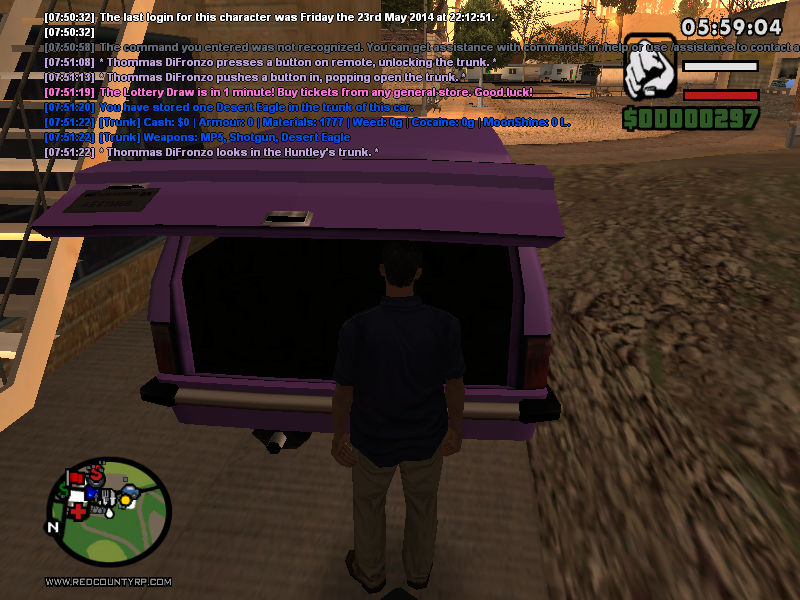 Would you like the items refunded while you are offline? (If successful) Yes [X] No []
(Note: Only Weapons, Drugs & Materials can be refunded while you are offline also they will be saved in your inventory)
Additional information:Thank you for your time
.