Joined

Mar 9, 2013
Messages

978
Location
Your master account: Hartigan
Your character: Adam Campbell
Their name(s): Daniel Dodds
Offense: Unjust a-jail for "unrp-flying" Then failure to understand it was fully Rped.
Re-count of situation/description: Joe came to me with an idea for me to land on a street in monty, him jump out to propose to his Girlfriend, then me come back and pick them up, and fly them off. SASP block'ed the street after realizing what we were doing, to avoid dangers of the helicopters blades, while it landed on the street as slow as I could land it, as I took back off he a-jailed me.
Witnesses: Joe Lewis, Lucy Summers, Calvin Elliot, James Reeve, Charlotte Steer
Evidence:Was unable to take SS of the scene as I was ajailed, but I got one with the conversation of Daniel Dodds "Not careing" that it was Rped.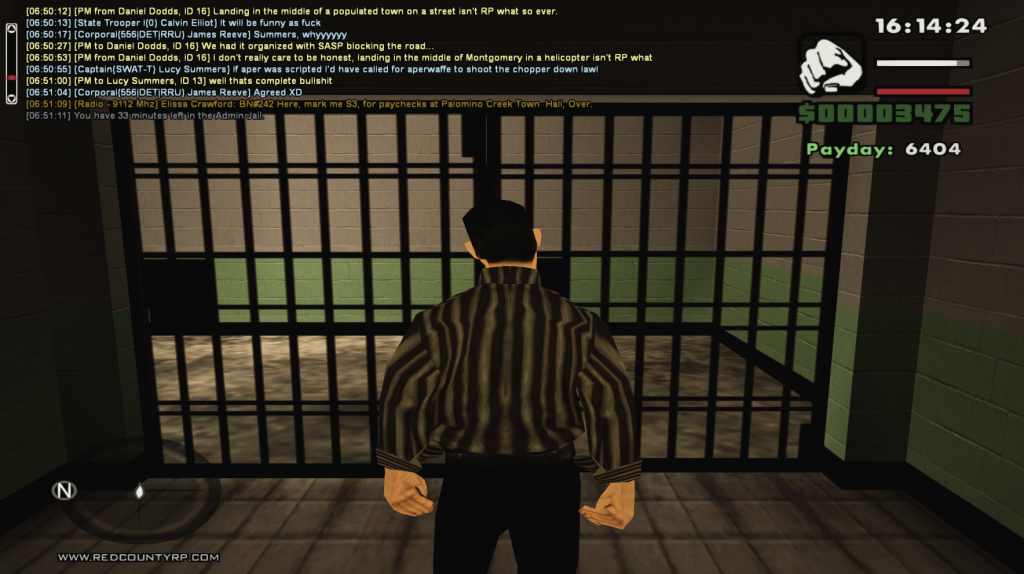 Additional information: I got a jailed because I wanted to get a bunch of people involved in a good, yet funny RP. This is the sort of thing that's making people leave, because the minute they create good RP, admins have to interject. I do not see how hovering/landing a helicopter without anything hitting it is unrp, since its primary purpose and inventing purpose is to hover /land straight down.
Other Comments: Ask any of the witnesses about the scene.