Joined

Jan 26, 2020
Messages

474
Location
Master Account:
Arlo
Character Name:
Arthur_Davies
What did you lose?
$17,000
When did you lose the item?
Five minutes ago
What caused you to lose this item?
Well, I was driving my Stafford to Palomino to check a flat. When I was about to enter the west side of the Palomino Bridge someone drove his car at high speed and pushed me off the road. As a result I fell off from the road to the river. The incident occured too quickly so that I couldn't get a proper evidence. Also he didn't roleplay anything. I think he pushed me off intentionally to troll. It was so fast that I couldn't even notice his name, he was driving a black car. The car went straight to recovery.
Evidence: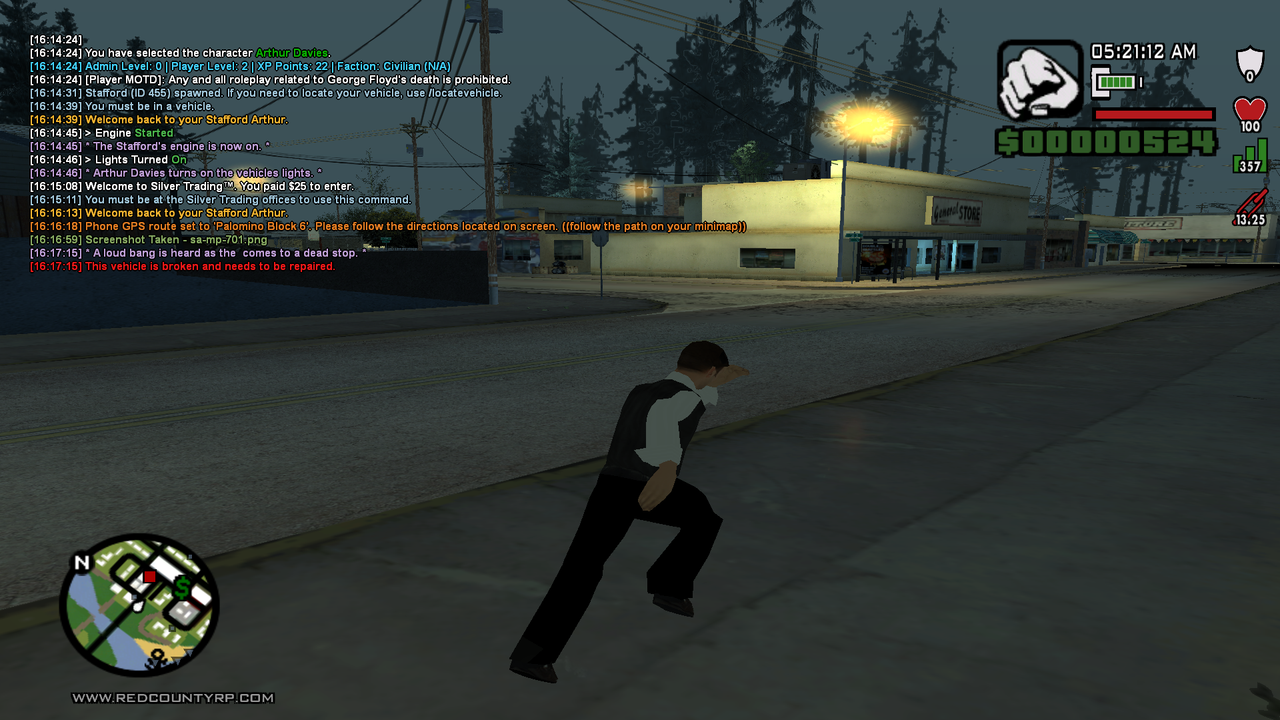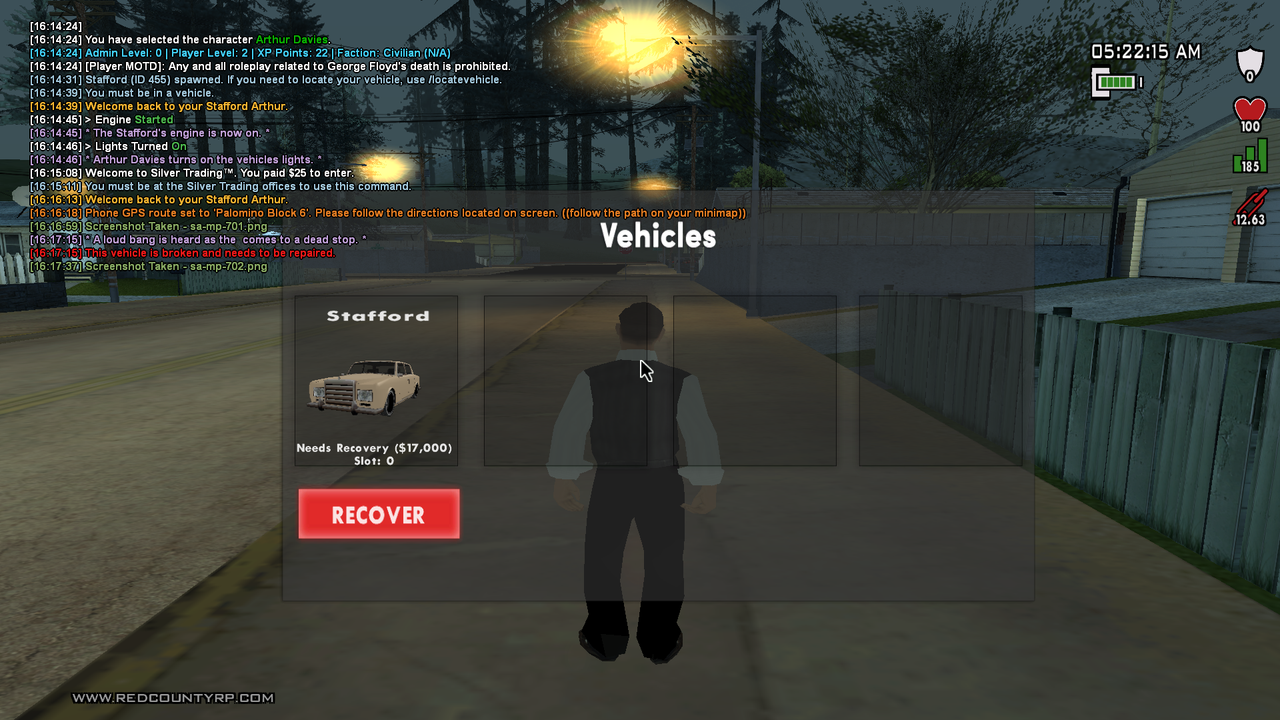 Other comments:
N/A
Last edited: